One Lawndale Gathering Tree
Type: Cultural - Public Space
Location: Chicago, IL
Size: 150 SF
Status: Completed 2023
Role: Design/Build
Team: OPEN Center for the Arts, Goodfriend Magruder Structure
We partnered with One Lawndale Children's Discovery Center to design and build a sukkah for the

Chicago Sukkah Design Festival

, organized by Could Be Design and Lawndale Pop-Up Spot. One Lawndale Gathering Tree is a space of togetherness that pays homage to the harvest celebration of Sukkot and brings the symbolic Tree of Life to the neighborhood of North Lawndale.


Photo by Brian Griffin

Inspired by a series of workshops with Lawndale youth, the Tree offers both a room for reflection and a place for projection. Like a tree changing through the seasons, the fabric foliage adapts, at times draping to shroud a singular space and other times gathering at the center to shade an open place.
Each of the Tree's four sides are adorned with artwork by the residents of Lawndale representing different magnitudes of community - self-portraits proclaiming "We Are One Lawndale," depictions of home in "Our Neighborhood," the beloved spaces in "Our City," and the youthful aspirations that make up "Our Vision" for the future.

The Gathering Tree invites the public to sit and stay a while on its Star of David picnic quilt - a communal surface for the sharing of food, stories, and experiences during and after the festival.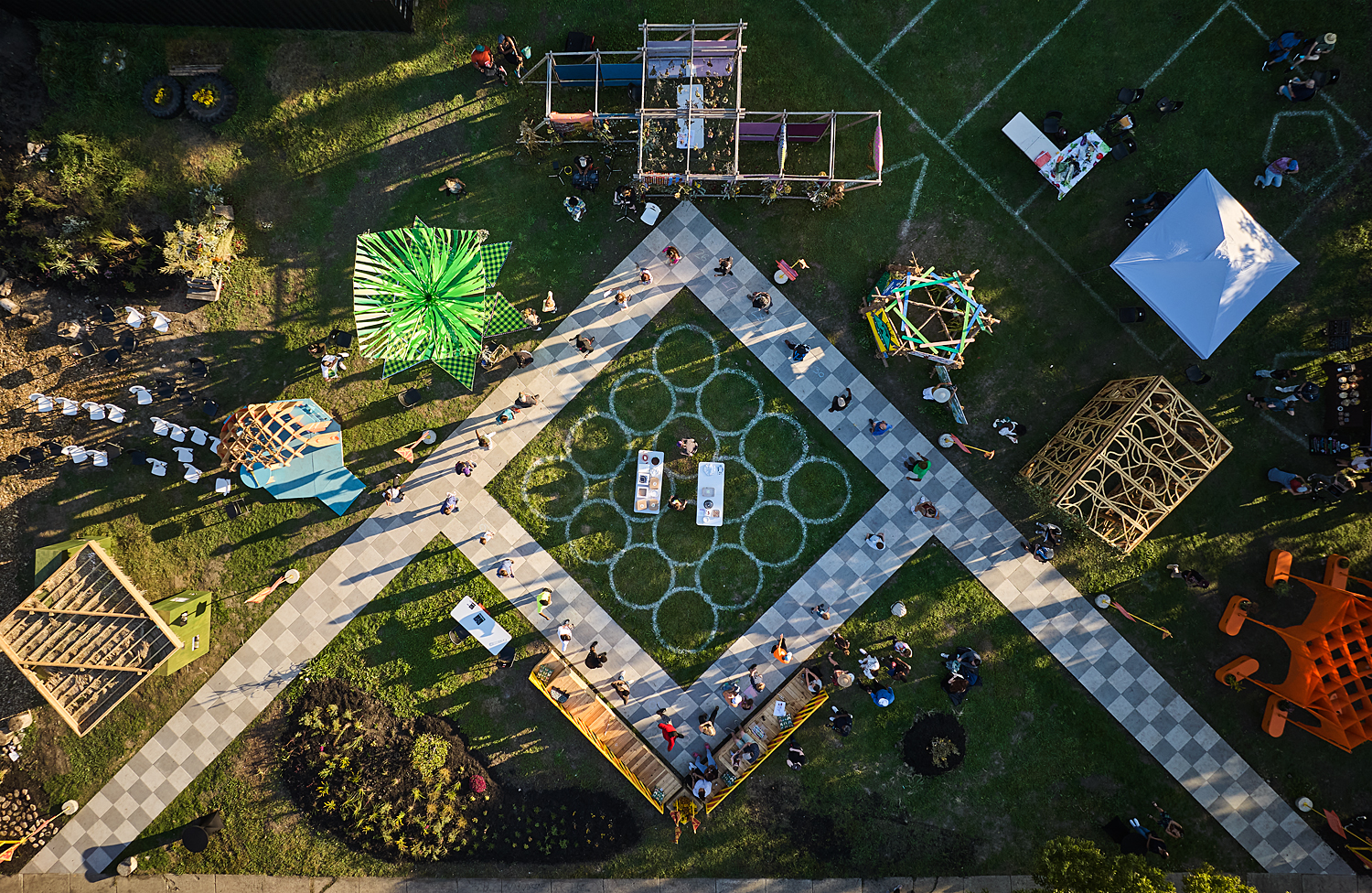 Photos by Norvell Tolbert & Brian Griffin
Following the festival, the Tree will be replanted at the forthcoming Discovery Center to support the museum's youth programming and activate the rooftop garden.