Come Home Chicago
Type: Residential - Multi-Unit
Location: Chicago, IL
Size: 2,500 SF
Status: Design Competition Finalist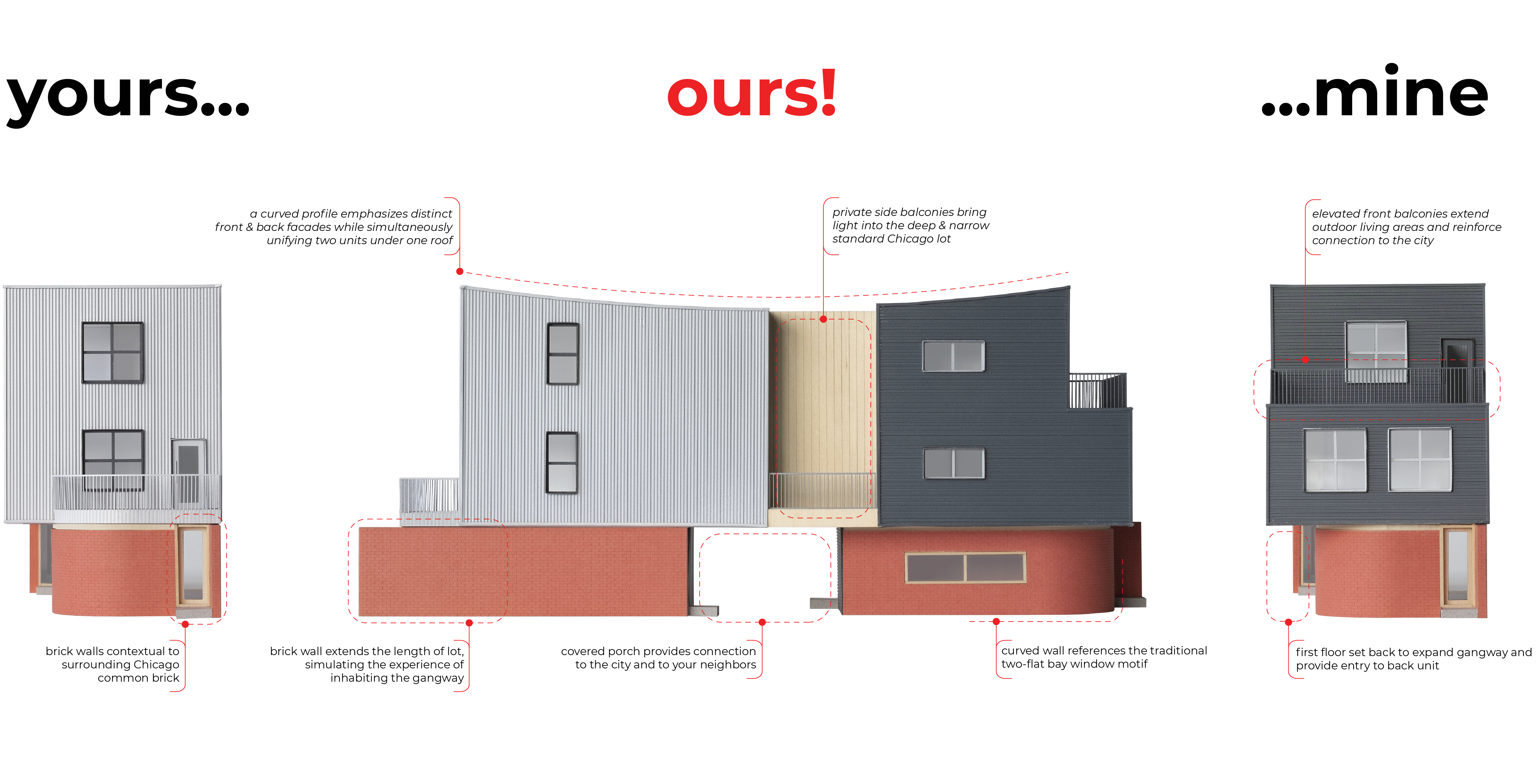 Our proposal for the

Come Home Initiative

reimagines the design of the ubiquitous Chicago two-flat and asks... "Won't you be my neighbor?"

In the traditional two-flat typology, one home is elevated off the street, reducing access and identity - two factors that can contribute to the pride of urban home ownership. The design of this duplex takes advantage of the 125' long standard Chicago lot to organize two vertical units around a shared outdoor space, providing private ground floor entries into each unit and creating one building with two distinct identities.
Our approach to urban infill housing prioritizes open space for both the domestic and urban realms by minimizing the building footprint to 50% of the buildable lot area and expanding the underutilized space of the gangway. The shared courts, taken collectively, form a new network of open space for the neighborhood.
The two units conjoin around a central utilitarian core, freeing up space at both ends of the building on each floor to be configured flexibly. Private balconies on all sides bring in light and increase usable outdoor space for each unit.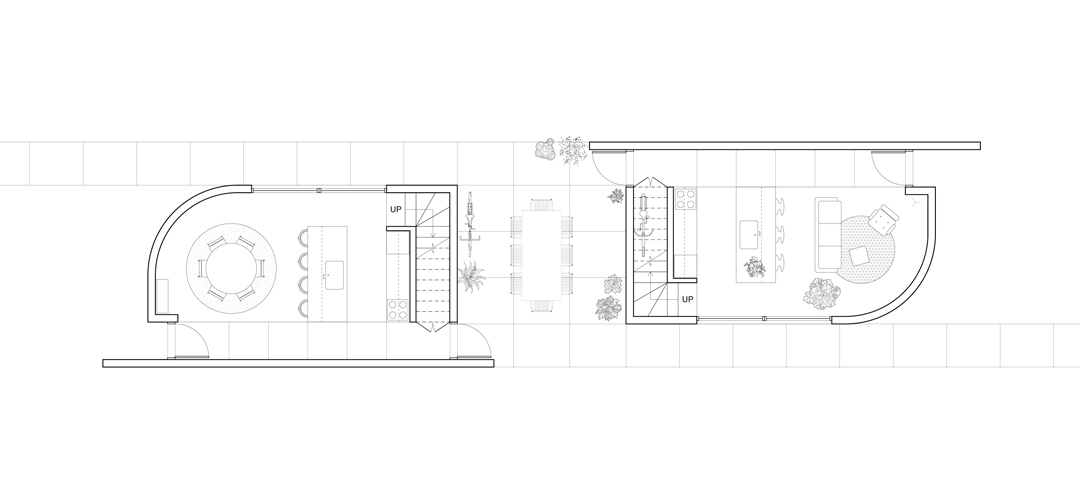 Exterior space: shared court between units
1F: kitchen with access to outdoor & indoor dining
2F: open living space with access to side balcony
3F: upper level bedrooms + home office